Enjoy your copy of The Stock Warrant Handbook as our gift for signing up to our free subscriber email list!
The Stock Warrant Handbook will serve as your personal guide to trading stock warrants. The handbook provides easy to read explanations of stock warrants and why you should consider adding stock warrants to your portfolio. 
 
What is a warrant? 
A warrant on what? 
How to trade? 
Leverage 
Private placements versus trading warrants 
United States investors and Canadian investors 
Market timing 
Brokerage Firms 
Hedging with stock warrants 
Make sure to check your email to confirm and receive your complimentary copy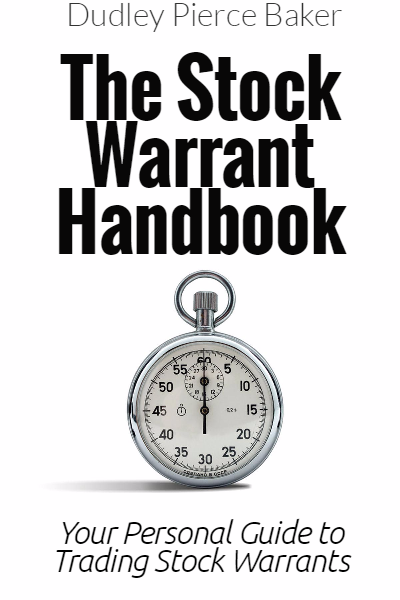 As an added bonus, here are two additional downloadable books!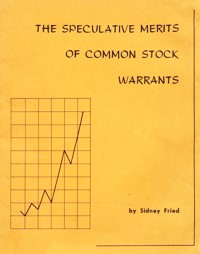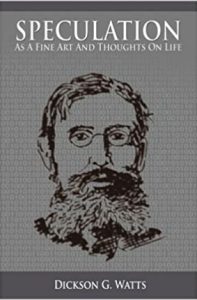 Silver Subscription
(Warrant Database Only)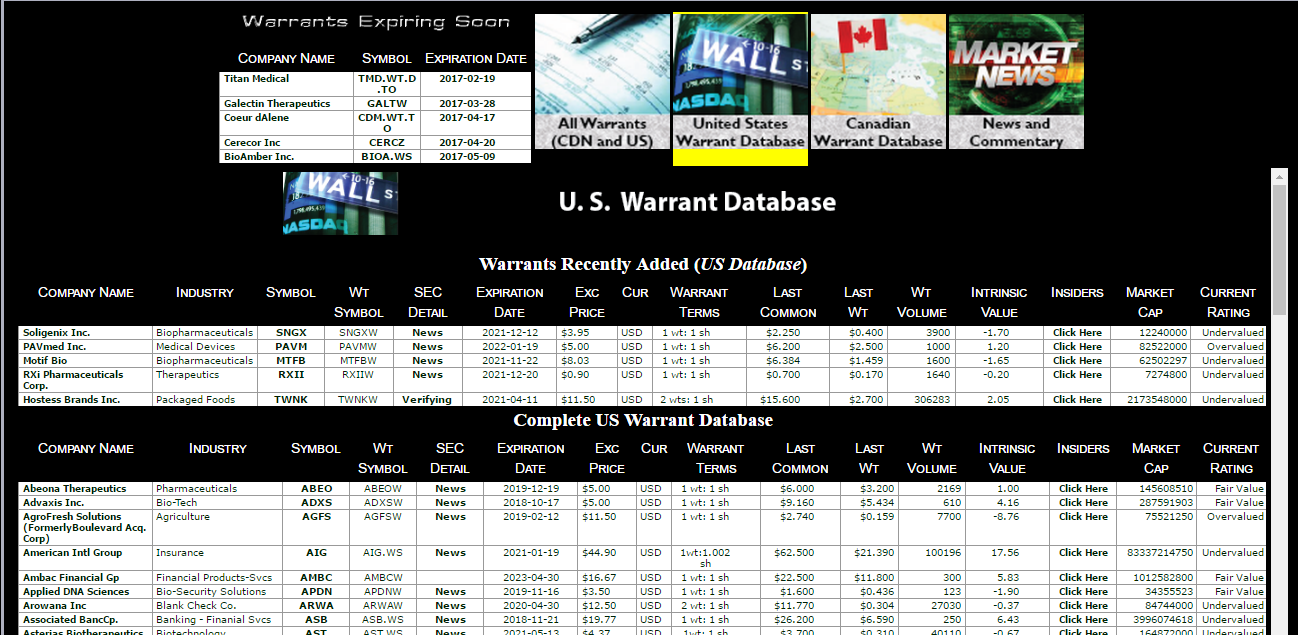 Access to all warrants trading in the US and Canada
Expiration Date of all securities listed
Links to CUSIP numbers or SEC documents
Our Proprietary Rating System "Under Valued -- Fair Value – Over Valued"
Refine your search by sorting on Name, Symbol, Industry, % Gain, Volume, and Market Cap
Gold Subscription
(Includes Everything)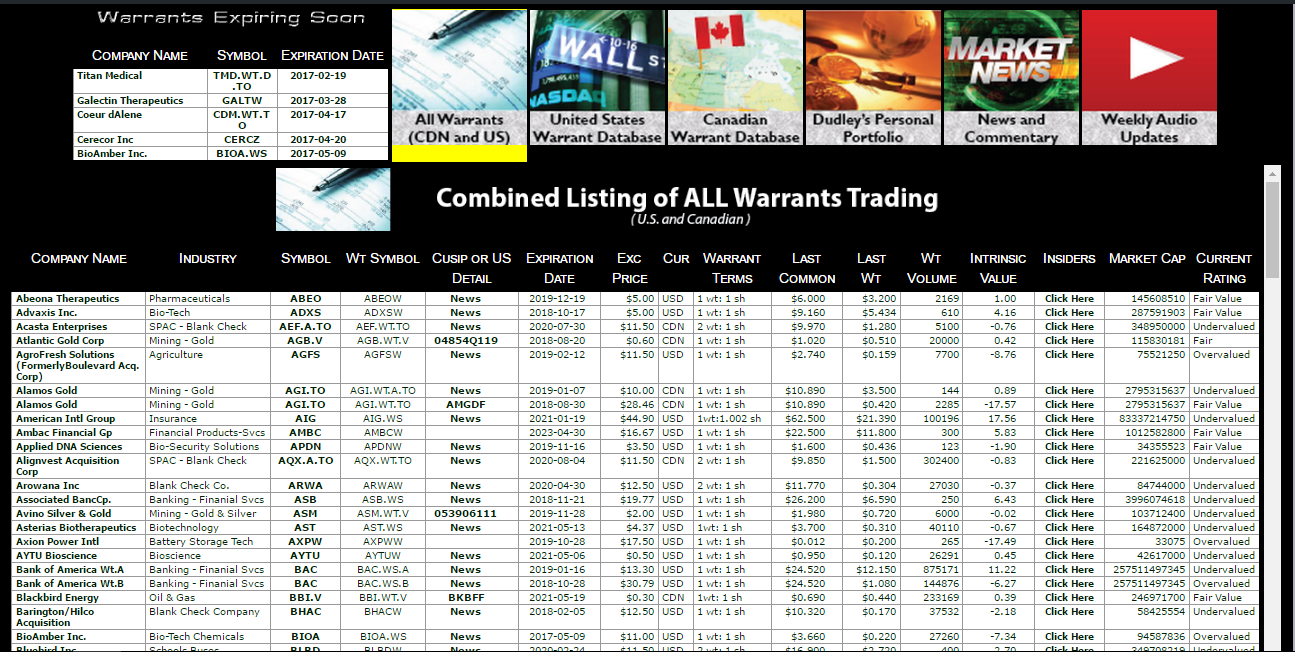 Our Warrant Database, and Gold service with full access to everything.
Dudley's Portfolio – "A Look Over My Shoulder"
Email notification of changes in portfolio
Alerts delivered to your email
Save big when you take advantage of our annual Gold subscription (our most popular service)
Lifetime Subscription
(Includes Everything)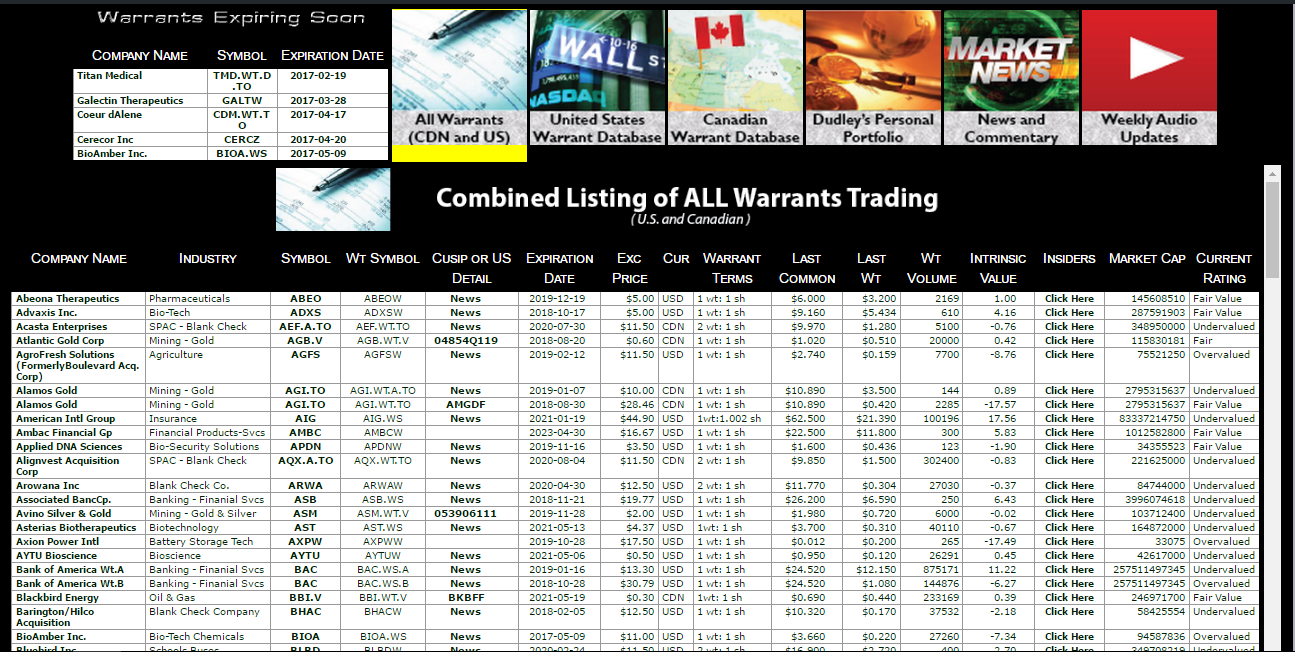 Our Warrant Database, and Gold service with full access FOREVER
Dudley's Portfolio – "A Look Over My Shoulder"
Email notification of changes in portfolio
Alerts delivered to your email
Some recent examples of 1,000% plus gains in stock warrants
Take Dudley's Free Tour - 4 minutes