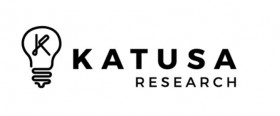 Editors Note from Dudley Pierce Baker - CommonStockWarrants.com
"Marin Katusa and his team do an excellent job of marketing and presenting the views and justification for the continuing bull market in the resource sector. I basically agree with all of their views. I would suggest and I believe that Marin would agree, that investors should consider stock warrants which might be trading on any of the companies being considered for investment."
Katusa's Investment Insights

Supercharge Your 2020 Resource Portfolio
By Marin Katusa
The resource sector had a big year in 2019, capped off with a stellar final quarter.

I hope everyone's portfolio capitalized on it. I know the Katusa's Resource Opportunities portfolio did.

Below is a chart which shows the performance for major commodities for 2019. You'll see it was a tale of 2 worlds. Niche metals like vanadium and cobalt took it hard on the chin. Meanwhile oil, soft commodities, and precious metals rocketed higher.
Gold finished up 19% for the year. It was the best annual return for the yellow metal since 2010.

Gold producers are leveraged to gold prices. It means that when gold prices go up, producers commonly go up significantly more. The same can be said with the downside, falling gold prices mean crashing gold stocks.

This year, however, it was a tale of the former. Gold put up a stellar year and gold producers rocketed higher.

Below is a chart which shows the performance of junior gold producers, mid-tier gold producers, and senior gold producers.
Now we'll explain one of the biggest news stories and drivers that led the producers to significant double-digit gains.

Breaking Down the Largest Gold Deals in 2019

Mergers and acquisitions continued to dominate headlines in 2019. I wrote extensively this year about the Commonwealth Takeover and the continued divestment of non-core assets from Newmont and Barrick.
In 2020, I believe we'll continue to see the majors consolidate their core holdings.

In addition, I believe we'll see further consolidation down the food chain.

Given the strength in the gold price and positive outlook, world-class development stage assets and junior producers with expansion potential are likely to become juicy acquisition targets.

Drill Hole Leaderboard: What Were the Best Gold Drill Holes in 2019?

The gold sector drills hundreds of thousands of meters of rock ever year. So, what were the best drill results of 2019?

An FYI… These are simply for educational purposes. The way the "top" interval is calculated uses interval length multiplied by grade.

Gold investors should know, all ounces are not equal. For example, high-grade refractory rock is worth less than low-grade heap leachable rock.

The first table shows the best gold drill holes with a minimum 1-meter interval.
The table below shows the best gold drill holes in 2019 with a minimum interval of 10 meters.
Gold Stock Returns: What Gold Producer had the Best Returns in 2019?
Below are the returns for junior, mid-tier, and senior gold producers.
The minimum production threshold for junior gold producers was 50,000 ounces of production with a maximum threshold of 250,000 ounces of production.
Mid-tier gold producers produced between 250,000 and 1 million ounces of gold…
Senior gold producers produced upwards of 1 million ounces of gold or gold equivalent in 2019…
At Katusa Research, subscribers and I enjoyed a stellar year.
Our top gold stock climbed over 250% and we just sold another producer for a 70% win.
I believe in 2020, we will need to be highly targeted in picking winners. It won't be a "rising tide, lifts all boats" environment.
It sounds simple to buy world-class producers and development stage assets. However, to make that investment decision you need to comb through thousands of production and engineering reports and travel around the globe.
I've spent nearly 2 decades as a professional investor in the resource space. I've had my boots on the ground in over 100 countries and flown a million air miles.
My Rolodex of experts and management teams is incomparable to others in the sector. You can't replicate that type of education by reading a resource magazine or a company PowerPoint.
I am pumped for 2020 and I know many of my subscribers are as well. If you want to get access to all my best ideas and investments, get a head start and consider a subscription to Katusa's Resource Opportunities.
Regards,
Marin